Skip to Content
Wheel Alignment in Greensboro, NC
Wheel alignment sounds pretty straightforward; however, it's more than just straightening out the wheels and tires. It's a complete alignment of the vehicle's suspension system, which connects the car to its wheels. Casey's Tire Pros and Automotive has the equipment, tools, and knowledge to perform precise wheel alignment on all makes of cars, light trucks, and SUVs to ensure vehicles drive smoothly.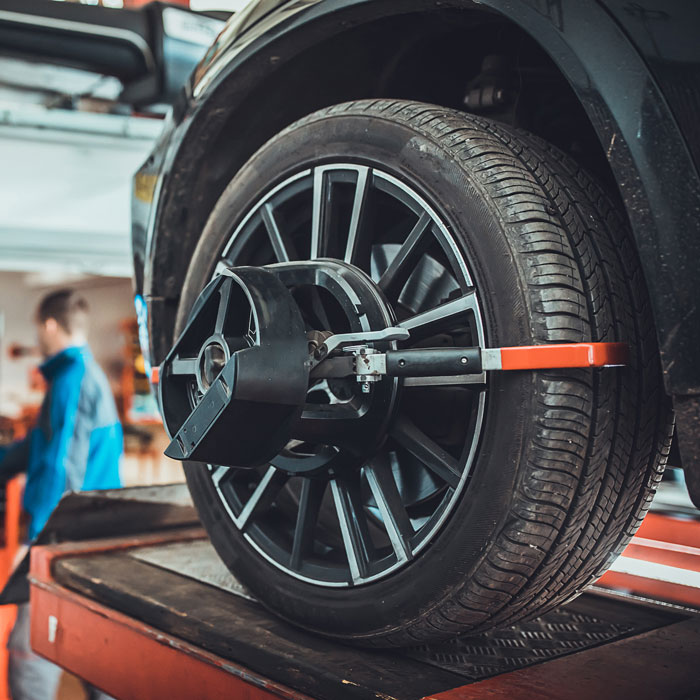 What Causes Wheel Misalignments?
Whenever you have a new set of tires installed on your vehicle, a wheel alignment should be performed to ensure a smooth ride and even tire wear. If you haven't just purchased new tires, there are times when an alignment might be necessary. Hitting a curb or pothole can cause misalignment. If your vehicle is older, wear and tear on the suspension components could also cause problems with the alignment. In this case, it's best to prevent significant issues with regular service and inspections.
How Do I Know If I Need a Wheel Alignment
There are a few signs you may notice while driving that signal you need a wheel alignment. Experienced mechanics like our team at Casey's Tire Pros and Automotive can also do a visual inspection to look for flags of misalignment on your vehicle. Signs include:
Vehicle pulling to the left or right
Your steering wheel is off-center when driving straight
Noticeable vibration when turning
Uneven tire wear on treads
Schedule a Wheel Alignment Today
If you experience any signs of misaligned wheels, stop by Casey's Tire Pros and Automotive for a professional wheel alignment today. This is a vital auto repair service that doesn't take a long time, is relatively inexpensive, and will save you money in the long run by not having to purchase a new set of tires prematurely. Give us a call to schedule your appointment today.