Skip to Content
Brake Repair Services
Your vehicle's brakes work tirelessly to keep you, your passengers, and other vehicles safe on the road. They work constantly under stress. Because of how hard they work, they will require proper maintenance, repairs, and replacements. Casey's Tire Pros and Automotive provides professional brake repair and replacement services throughout Greensboro, NC. We have years of experience servicing brakes on a wide variety of makes and models. Brake issues are important and should be treated immediately. Call us today to schedule your appointment.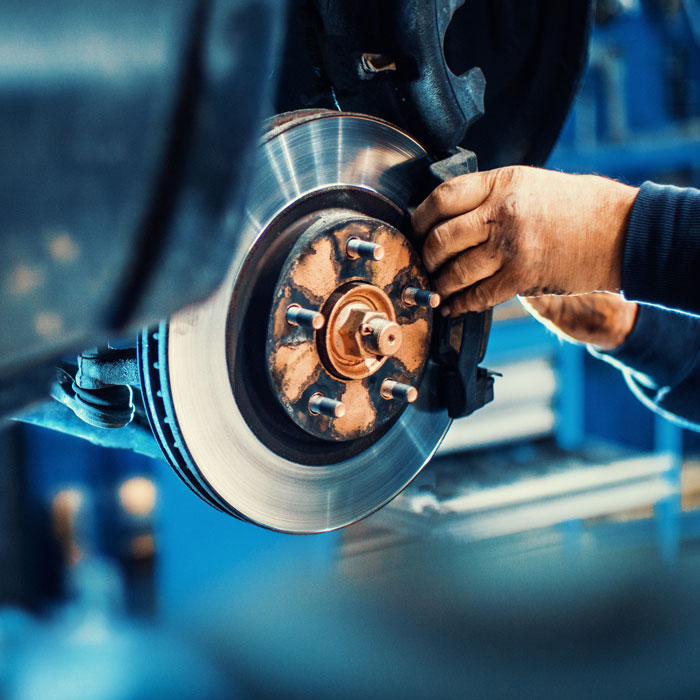 How Do I Know I Need Brake Repair?
There are many ways your vehicle will tell you that your brakes require service. Here are some of the signs that you need brake repair. Make sure you listen to what your car is telling you and schedule an appointment for service. A brake assessment is helpful due to having a certified technician accurately identify any issues affecting your vehicle. We can then give you an estimate of the replacement parts, labor, and cost. Plus, after an assessment, you'll have a better idea of your maintenance schedule, and future work needed ahead to stay safe on the road. Look out for the following signals your car's brakes need servicing.
Squeaking or grinding noises
Shaking or wobbling while braking
Burning smells
Brake warning light comes on
Vehicle pulls to the left or right when you brake
Brake pedal feels mushy
Brake pedal responds slowly, requires extra pressure, or doesn't come back from being pressed quickly
Car wobbles or shakes at highway speeds
Schedule Your Brake Service Today
Your cars brakes are just as important as the engine and tires. It's important to work on brake service as soon as possible to avoid accidents. We'll conduct an in-depth inspection to identify the cause of the issue for your vehicle. From there, we'll give you an honest assessment of what we found, discuss the repairs, maintenance, and replacement options that fit your budget. Our team believes in transparency. We would never sell you on a repair service or component we don't believe you need. Contact us today to schedule your brake replacement service.