Skip to Content
Inspection and Diagnostic Services
Auto Inspection & Diagnostic Services
Most drivers have experienced a time when something was wrong with their vehicle, but they couldn't pinpoint what the problem was. With auto inspections and diagnostic services, Casey's Tire Pros and Automotive eliminates guesswork. Our auto repair shop in Greensboro, NC will find out exactly what's wrong. We can then explain the condition of your vehicle to you, give you an estimate for service, and repair your car, truck, or SUV. Whether your check engine light is on or you're experiencing electrical problems, we can help. Find out more about what we can do for your vehicle and schedule an appointment today.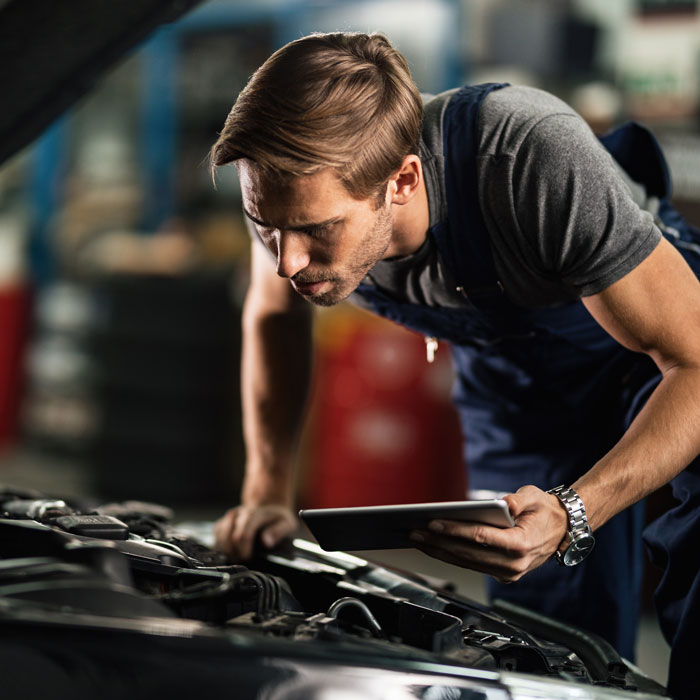 Engine & Computer Diagnostics & More
We can find out precisely what's wrong with your vehicle in a number of ways. Our team of trained and experienced technicians combines engine diagnostics, computer diagnostics, and visual inspections to get to the heart of the matter.
Engine Diagnostics – If you suspect that your vehicle is not performing how it should be, we can check the computer to see what's going on. Visit us as soon as your check engine light comes on or you notice any performance issues. Do not ignore or disable your vehicle's warning lights. Our state-of-the-art scan tool equipment will alert us to the problem so we can make any necessary repairs.
Computer Diagnostics – You don't have to wonder why your check engine light is on. We use a scan tool to find out what's wrong and take steps to make it right. Our technicians are thorough, but we also hustle to make sure you aren't left without your vehicle very long.
Vehicle Inspections & More
While today's technology is impressive, sometimes it takes a trained eye to spot what's wrong with your car. Our team performs accurate vehicle inspections after our diagnostics to confirm the suspected issues. We also inspect older vehicles that require manual inspections. You can count on us for all your tire and auto repair needs.