Skip to Content
Engine Repair Services
Your engine is the heart of your vehicle. It provides power to all other components through a complicated system. Obviously, it's important to provide routine maintenance on your engine. However, if accidents happen, we're here to help. Casey's Tire Pros and Automotive provides efficient and reliable engine repair services throughout Greensboro, NC. Whether you have an oil leak or just need a tune-up and fluid flushes, we're here for you. Our team of ASE-certified technicians can accurately diagnose any issue you may be experiencing. We're well-versed in all makes and models of vehicles. There are many moving parts in your car's engine. Make sure it's running smoothly by bringing it to our shop. Call today to schedule your engine repairs or maintenance services.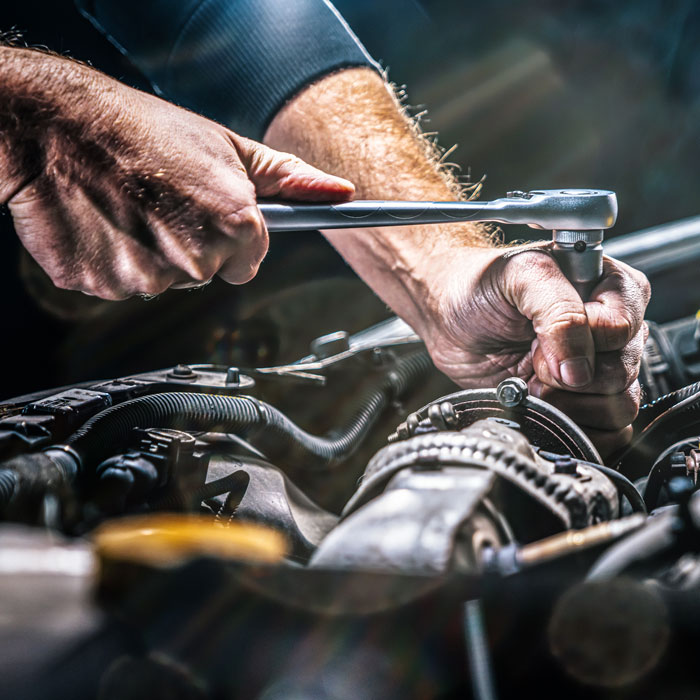 Types of Engine Repair Services
Our team provides a wide range of engine repair services to help you get back on the road safely and efficiently. We even conduct engine rebuilds if the issue is severe enough. We use state-of-the-art technology and years of experience to work on your vehicle. We also understand that engine issues are not easily noticeable to the owner. Our team believes in transparency – we would never sell you on a repair or replacement we didn't believe your vehicle needed. Here are some of the engine repair services we provide:
Performance checks
Tune-ups
Timing belts
Gasket replacements
Spark plug replacements
Mis-firing issues
Stalling problems
Coil replacements
Engine oil leak problems
Factory-recommend maintenance
Ignition system repair
Fuel injection repair
Fluid flushes
Starter replacements
Engine diagnostics
Engine rebuilds
Call to Schedule Your Appointment
Engine issues do not resolve themselves. Furthermore, failing to address a problem in your engine bay can lead to additional repairs or even rebuilds in the future. This can cost you additional money, time, and headaches. We always prefer to conduct routine maintenance. But if a break occurs, we're here for you. Our team is comfortable working on all makes and models of vehicles. We have years of experience to better serve our community. Contact us today to schedule your engine repair services in Greensboro, NC.